The Best Filler for Sandbags during Sandbag training. (Part 1)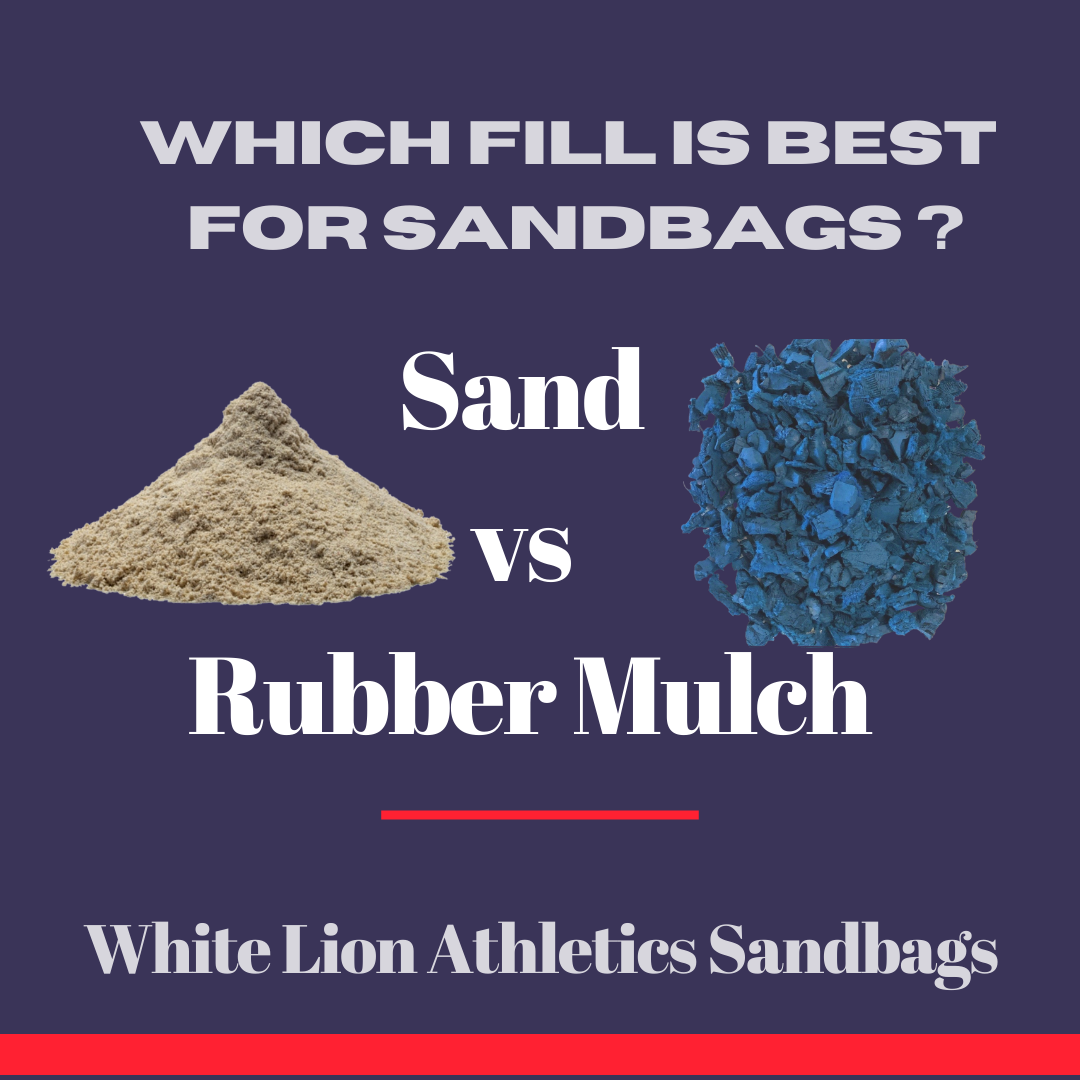 How to fill your exercise sandbag and what filler is best your sandbag?
Regardless of the filler you choose to fill your exercise sandbag, there are four things to keep in mind before  you add any filler:
Never fill the exterior shell bag with filler, aways use the filler bag(s). Adding filler directly to the shell will void warranty.
Fill must be dry
Fill must be clean
Fill must free of sharp debris
How do you fill your exercise sandbags?
Your sandbag will come with a "shell" (the bag with the zipper and the handles) and a filler bag(s). The Filler Bags are bags that are used to hold the fill that provides the weight for the sandbag. Fill is added to fill bags directly, sealed and then placed into the shell bag.
Regardless of the fill that you choose to fill your sandbag, the velcro on the filler bag should remain free of debris so that it can form a solid seal that will keep th e bag closed.
As we can see in the image above, the filler was added to an individual fill bag and the no debris was left on the velcro afterwards. 
The filler for your fill bags SHOULD NOT be filled to the top as doing so will prevent the bag from being sealed. In the image below, we can see the "line" where the bag should be filled to. We added the dotted red line below to indicate the bottom of the velcro as the point to which fill should no pass.
If the bags are filled to this line (or below) you will be able to seal the bag without any issue.
Now that you know that maximum fill limit for your sandbag, you can decide on the filler .
The Best Filler for your Exercise Sandbag
The top three fillers for exercise sandbags are:
Playground Sand 
Rubber Mulch
Pea Gravel
Playground sand is the most commonly used as its affordable and readily available. The density of the playground sand allows for about 9.3lbs-9.5lbs ot be added to each fill bag.
Benefits of playground is that it comes dry and clean so it will be ready to use. Buying sand in bulk from an outdoor source may result in the being damp, unclean or have debris in it - all of these features may cause immediate or long term damage to your sandbag.
Rubber mulch as a filler for sandbags has become more popular; however, rubber mulch will only allow for approximately 40% loading capacity for the fill bags because it is so bulky. 
Although this reduced weight capacity might be seen as a draw back, it can also be a benefit for those that want a full exercise sandbag but do want the full 60lbs weight load. In fact you might keep some rubber mulch on hand so you can change out the sand when your bag needs to be lighter. This might be especially helpful if you are doing endurance training or when you are introducing new exercises.
Pea gravel is being used more and more in many sandbags; however, the important point to consider is: will pea gravel feel more like a bag of rocks than a bag of sand? Is pea gravel appropriate for all type of sandbags? Use of pea gravel (alone in combination with another filler) in your White Lion Athletics sandbag will void the warranty as more than 10lbs of pea gravel can fit into each fill bag. 
The main argument for using pea gravel is that it will not pulverize and get reduced to fine dust after being subject to continuous impact. The White Lion Athletics sandbag is not subject to high impact so this argument for using pea gravel is not that relevant.
Other arguments for using pea gravel is that is stays dry and will not collect moisture.
Which Filler is Best for your sandbag training?
Ultimately, it will come down to preference and the purpose of your training. 
Sand  If you fill the fill bags correctly; do not over fill; and seal the. completely. Sand should work just fine. If you can that there is a tonne of sweat after your training session that soaked your through the exterior shell making  fill bags damp:
Remove all fill bags from the exterior shell
Stand all fill bags upright and secure them in the standing position
Open all fill bag and let them stand over night so the material dries and moisture in the sand leaves.
Rubber Mulch Great to keep on hand as substitute for sand if you need to reduce the weight in the sandbag for some of your training. Mulch is also clean (if store bought in a bag)  and moisture resistance. The downside of mulch is that it is bulky and it will not allow you fill your White Lion Athletics Sandbag to 60lbs as it will only allow for 40% filling due to the size of the mulch.
Pea Gravel  It's clean (if store bough in a bag) and moisture resistance. We think it is best used in other styles of bags though for the price that you will pay for it.
Regardless of the sandbag filler you use, understand why you made the choice. Never fill your sandbag shell directly, always use the filler bags. Filling the shell directly will void your warranty.
About the Author
DJ Guzda, MA : Partner and Co-Founder of White Lion Athletics. Kettlebell coach (Agatsu L1); Steel Mace Flow L1 (Hons); Steel Mace Specialist (Rik Brown).
---