Strength Rewards Program: Loyalty Rewards Program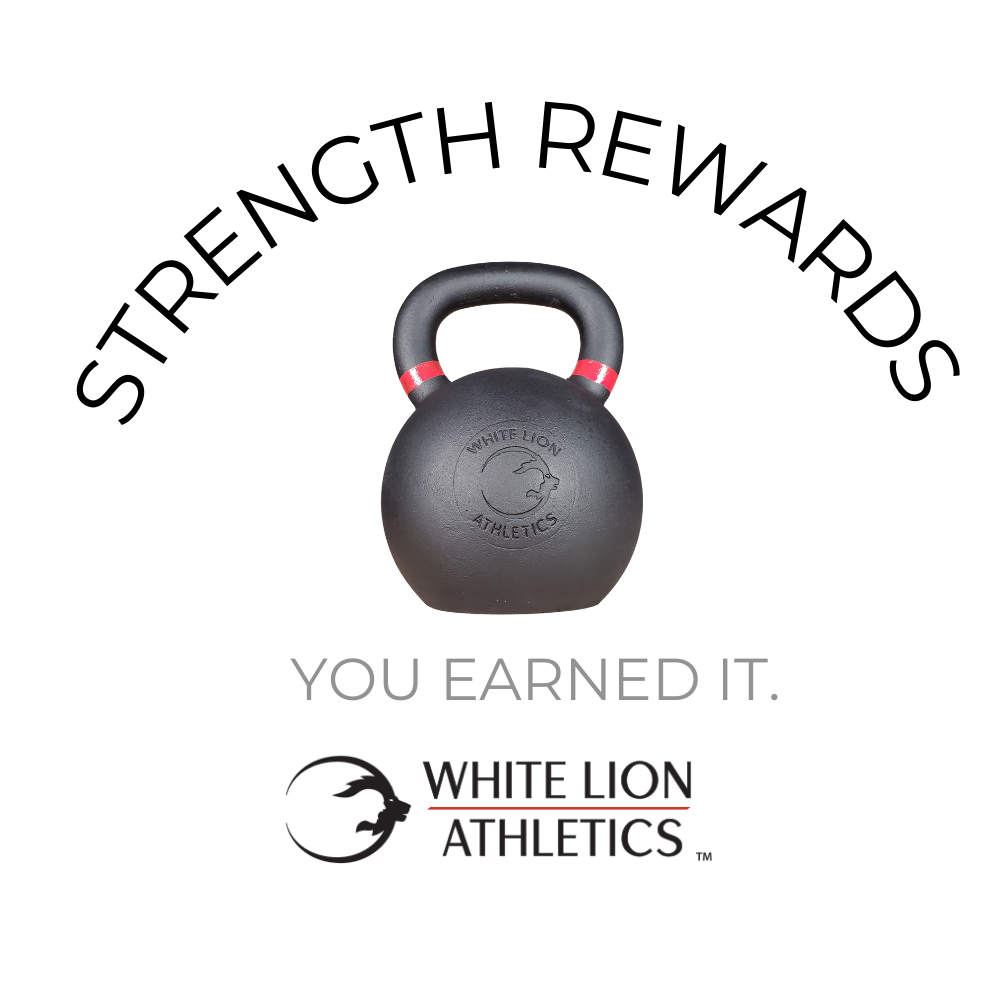 How to Sign Up
The bottom left of this page (and all pages) has an 
Earn Rewards
Icon. 
Click on it and get redirected to the sign-up page.
It's that easy
.
What are Strength Rewards & How to earn them
These Loyalty Points are earned doing many things that include online purchases where you earn 3 Points for every $1 spent.
You also earn points for:
Signing up for the program (200 Points);
Following @white_lion_athletics on Instagram (200 Points);
Liking White Lion Athletics on Facebook (200 Points)
Celebrating your birthday with us (200 Points)
Earn cash for referring a friend. Your friend gets cash, too!
When you sign up, you will see a link that you can copy and paste so it can be sent to a friend - or friends !
Whoever gets that link will get $10 (or more) off their next purchase. When that link is used you will also receive a $10 reward that can be used for your next purchase. 
Be sure to check your email for our newsletters when we have double (and triple )rewards points so that both you and those you sent over to us receive not $10 for $20 or $30 in off your next order.
Redeeming your points
Every 100 points earned equals $1 and your balance is tracked in your account. Simply sign-in, check your balance and redeem your points!
Earning triple Strength Rewards Points and $30 Referrals
Subscribing to our newsletter. We release the promotion there before anywhere else. These promotions are offered for a limited time only; so, it's best to stay in touch so you don't miss out!
---