How to Effectively Cue for Latissmis Dorsi Engagement Throughout your Deadlift.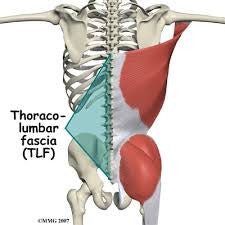 Some good things about this video (Please see our FACEBOOK PAGE FOR THE FULL VIDEO - WHITE LION ATHLETICS):
1) You may learn why lat engagement is important in the deadlift
2) You may learn how to engagement your lats to make your deadlift safer and improve your performance
3) You may learn how to effectively cue yourself and clients on how to engage the lats
Just quickly: what is cuing? It's sometimes a stand-alone verbal comment that is either heard from someone else observing you or taken from something you have read. In the case of resistance training, a verbal cue alone may not be effective because it comes without any stimulus related context. Often times, the common comment is "I don't feel it!". This could mean many things; one thing being: you don't feel anything at all. Alternatively, you do not know how to adequately describe the sensations you are feeling.
What does it feel like to engage your lats while deadlift ?
This is a vey important question and we think that this video will help to answer this so that you will seek to have this feeling prior to engaging in moving the bar from the floor. This will make the cue "engage your lats" more effective because you will know what it feels like when they are engaged.
A common way to seek lat engagement is to "pull the bar into your body". The issue with this is that the plates, being round, will allow you to simply roll the bar toward you. So, although you have "pulled the bar in" the end result may only be that you rolled the bar in toward you and you have not sufficiently engaged your lats in a way that can be sustained through the entire movement.
Your lats are attached to the thoracolumbar fascia. A function of this fascia is to help stabilize your spine and assists your erector spine muscles. When your lats are engaged, they assist in actively stabilizing your spine and assist in keeping it neutral.
This exercise may help you to understand how it feels to engage your lats through the entire deadlift. We hope it does.
---