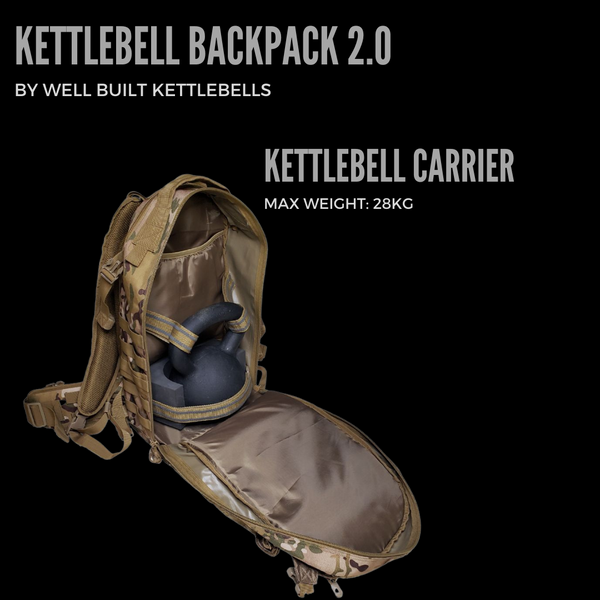 Kettlebell Backpack 2.0
White Lion Athletics is the exclusive distributor of Well Built Kettlebells' Kettlebell Backpack.
A backpack specifically designed and engineered to carry a kettlebell is a blessing. It's safe, it's comfortable and it frees up your hands - to carry more kettlebells, a steel mace or steel clubs.
We're never one to deprive you of a solid suitcase carry with our 28kg kettlebell out to your favourite ,scenic training spot  (this backpack can hold up to 28k); however, if freeing up your hands can make your trip safer.